CURRENT PROJECTS
Mentor Together
Rosy Blue Foundation has tied up with Mentor Together, India's largest youth mentorship organisation, and helped establish its Mumbai Chapter.
In our first year (2015-16), our target is to recruit and provide mentors to 200 students (13-15 years) and college students (18-21 years) from socially and economically challenged backgrounds. We see mentorship as the most effective way to provide them with exposure to a wider variety of life choices, as well as guidance at key moments in life. The end goal is to encourage them to learn how to better cope with their situation, and realise their potential, thereby enabling them to grow and gain upwards mobility.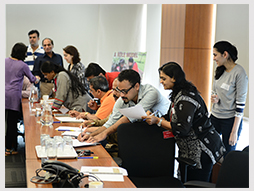 Mentor Me India
Rosy Blue Foundation has launched a pilot project with Mentor Me India, that seeks to see whether mentorship is impactful on children from especially vulnerably backgrounds. The children who are being mentored under this pilot are street children, orphan children, or the children of prostitutes. We hope to find that by providing these children with positive role models, and links to people outside their narrow social boundaries, we will be able to encourage them to break the inter-generational cycles of poverty and desperation.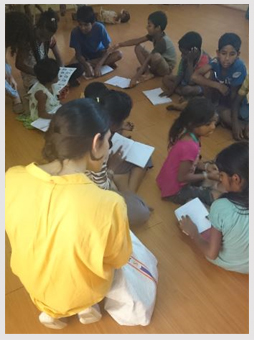 PNP Education Society
Rosy Blue Foundation has worked with the PNP Education Society to contribute towards the construction of their English Medium School, Holy Child, in the Raigadh district. This is to the direct benefit of about 680 students, and part of a larger campus including a Marathi Medium School, as well as college.
Sanali Teacher Training Programme
Rosy Blue Foundation has created a teacher training programme for 7 schools in Sanali & Dalpura, hoping to enrich the quality of the education received by the students who attend these schools. By parterning up with Palanpur Vidyamandir, we have created a programme through which the teachers of these schools are trained in specific modules designed to improve their efficacy as teachers, thereby improving the classroom conditions and learning outcomes of the mainly tribal children who attend these schools.